Welcome to our self catering properties here on the Island of Sanday and in Kirkwall.
OPEN BUT FULLY BOOKED UNTIL END OF THE YEAR.
Please check availability for 2021
All our properties are pet friendly
Quoyayre in

Sanday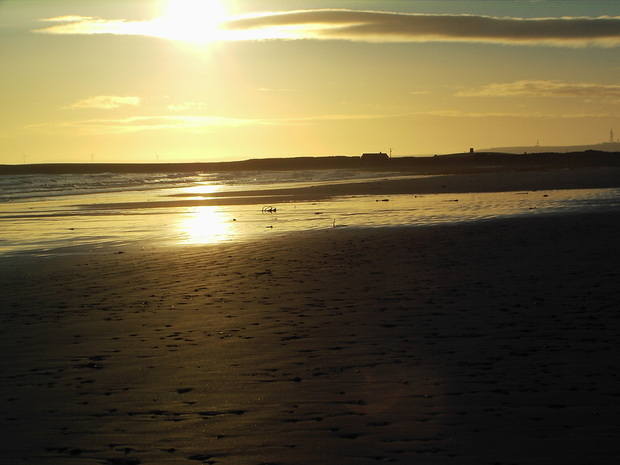 Quoyayre is situated on a peninsula called Elsness which has an easy accessible track from the main road. A quiet idyllic location with beaches on both sides of the cottage. A long stretch of sand to the east, Stywick Bay and the Little Sea to the west.
This cosy cottage has 2 bedrooms sleeping up to 5 but an extra sofa bed in the living room allows for an extra guest if needed.
See Quoyayre page for further details and photos of the cottage.
Photo of Stywick Bay with Quoyayre in the distance.
Old Bakery in Sanday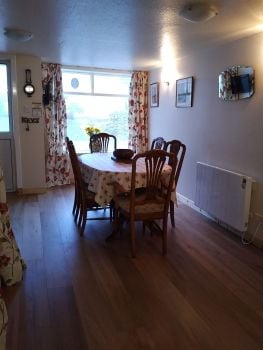 This house is a retired bakery turned into a family home now run

as

a self catering home from home. Situated in the quiet village of Kettletoft, the upstairs lounge has a large window overlooking the rocky shoreline. There is a large area in the old bakery suitable to store outdoor clothing or equipment if you choose to come to fish, shoot, cycle, etc
This spacious property can sleep up to 6 in the 3 bedrooms.
See Bakehouse page for full details
15 St Catherines Place

A well equipped spacious house situated in central Kirkwall with 2 en-suite bedrooms. Just two minute walk from the marina and harbour and 3 minute walk from the main street which has cafes, restaurants, bars and many shops- Co-op, local produce, local crafts and more. Close to many tourist attractions - St Magnus Cathedral, Bishops Palace, Tankerness Museum and gardens. Free parking is available near the property.
More details on own page.